Founded in 2018, IB Grown started to cultivate some of the most potent strains in the Midwest. To enter into the new realm of cannabis branding, the company needed an identity that was heavy– just like their crop. After thousands of Instagram DMs and a lot of sketches, IB Grown ended up as one of my favorite projects to-date.

Logo & Brand Identity
Many new cannabis brands find themselves searching for an identity that captures the psychedelic aura of their product. I wanted to elimate any obscurity. My main concern was positioning IB Grown as something that was ready for shelves. I pushed the visuals into a more established, borderline "corporate", look.

After tons of concepts, the final mark that was chosen featured heavy typographic elements and a plant's branch contained within a rectangle. To keep up with the brand's tone, bold leaf icons and sharp edges around the container were used. When applied, the logo is always aligned with other design elements– making sure the mark is always legibile and symmetrical.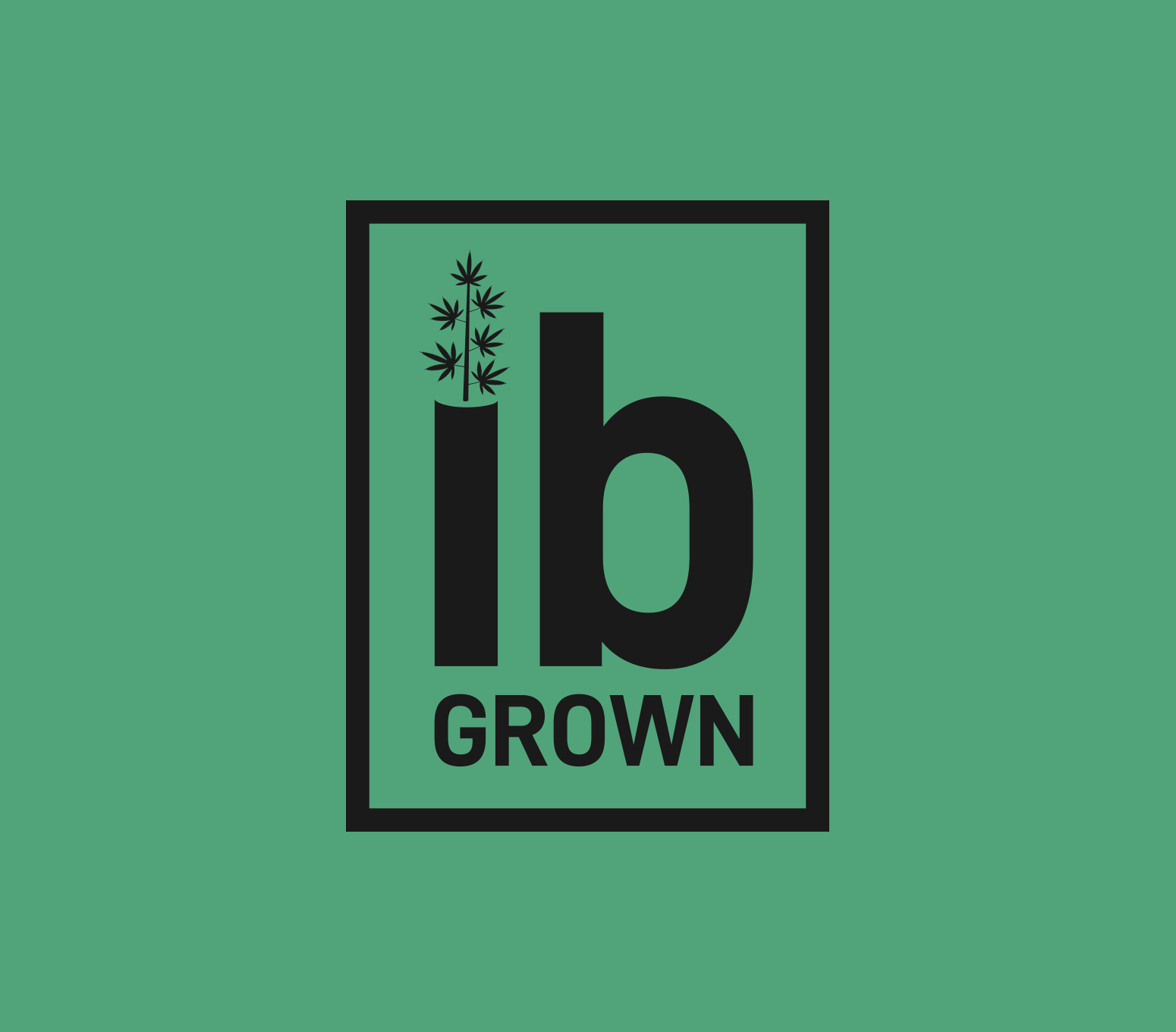 Packaging Design

There were many variables to consider when designing the IB Grown packaging. Aside from carrying forward the brand's aesthetic, the packaging needed to maintain humidity levels. To tackle the above, I began researching the conventional routes for handling package moisture.

The final design ended up knocking out two birds with one stone. Being both odor-proof and UV protected, a Mylar-lined milk carton was functionally and visually perfect for the job. The carton design relies heavily on the brand's DIN 2014 typeface and a 2-column grid system.

Brand Materials

After the brand's launch, the founder of IB Grown reached out for some printed merch that would increase exposure and help build onto the brand. These materials were designed with IB supporters in mind– a group that regulalry smokes cannabis and indulges in top-shelf bud.